Reason To Visit Nepal In 2023
Lying in the lap of the world's tallest peak, Nepal is one of the most beautiful holiday destinations. The main reason to visit Nepal is to enjoy a wholesome trip to Nepal from the tallest mountains, awe-inspiring scenarios, rich cultural diversity, and religiously and spiritually enriching monuments.
You must visit Nepal because despite being a small country, Nepal is home to diverse flora and fauna and also endangered species including; Musk deer, Red pandas, Snow leopards, Royal Bengal tiger. Another major reason to visit Nepal will be the people here. The warm-hearted hospitality of people residing here will make you feel at home.
When you visit Nepal, you will witness people with diverse cultures, traditions, and languages co-exist here in harmony is very heartwarming. Here is an elaborative list of reasons why you should visit Nepal.
Glorious Sunrise And Sunsets
The unparalleled views of the glorious sunrise and sunset slowly creeping up and down the majestic mountains are a feast for the eyes. The sky deliberately transitioning into different shades of red and orange makes it the most delightful scenery in the whole world. This is going to be a memory you will cherish for an entire lifetime.
The best place to witness the glorious sunrise and sunset are; Nagarkot, Sarangkot, Kalapthhar, Poonhill, Antu Danda, Hanuman Dhoka, Kapan Monastery, and Garden of dreams.
UNESCO Enlisted World Heritage Sites
There are a total of 10 UNESCO-enlisted world heritage sites in Nepal. These sites aid in the flourishing of tourism in Nepal. Some of these sites hold cultural significance and some are natural world heritage sites. All these sites are rich in cultural diversity, unheard history, and spiritual and religious significance.
UNESCO enlisted world heritage sites in Nepal are; Pashupatinath, Swyambunath, Boudhanath, Changu Narayan temple, Kathmandu Durbar Square, Patan Durbar Square, Lumbini, Bhaktapur Durbar Square, Chitwan national park, Sagarmatha National Park.
Heart-Warming Culture And Hospitality
Nepal is renowned for its diverse culture coexisting in harmony and peace. Getting acquainted with the culture and traditions of people of various regions is a major takeaway from any trip. Learning about diverse cultures will keep you engaged during your trip to Nepal.
Also, Polite, friendly, and heartwarming gestures from Nepalese have touched the hearts of millions of tourists. This makes them come back for more enriching experiences. Most of it comes from the deep-rooted Nepali culture where the phrase 'Atithi Devo Bhava' is followed religiously. This phrase translates as ' Guests are gods'.
Adventure Activities
There are heaps of things you can try out in Nepal if you are feeling adventurous. These activities include; Paragliding, Bungee jumping, mountain biking, Jungle safari, zip line, Skydiving, rock climbing, rafting, canyoning, mountain flights, Elephant ride, trekking expedition, stand-up paddle boarding, swing at Kusma, Heli skiing, Zip Flyer, waterfall ice climbing, and many more.
Exclusive Shopping And Souvenirs
You can buy authentic, handmade crafts, clothes, and other art pieces as memory or as souvenirs. You will find a lot of talented artists who create exclusive art that you will find only in Nepal. You can shop for pottery, showpieces, sculptures, and many more.
Nepal is famous for its thanka paintings, pashmina shawls, handicrafts, beads and jewelry, Khukuri, and singing bowls.
Budget Friendly
Nepal is one of the cheapest countries in Asia. Be it the stay, accommodations, shopping, or traveling to different places, transportation everything is relatively cheaper in Nepal. Nepal is a perfect destination if you are on a budget. Nepal is a suitable destination if you are planning to travel with your family or group of friends as it is extremely rewarding and budget-friendly.
Serene Landscapes
The beauty of natural serenity in Nepal is unparalleled. Astounding landscapes, majestic mountains, pristine lakes, glaciers, undefiled rivers, delightful villages, the glorious sunrise, and sunsets everything adds a layer to the beauty of Nepal.
Some of the most famous visit Nepal in 2023 include; Tilicho lake, Gosaikunda lake, Helambu, Poonhill, Nagarkot, Chitwan National Park, Panch Pokhari, Phewa lake, Rara lake, Everest Base Camp, Boudhanath, Lumbini, Langtang National Park.
Trekking In The Mountains
The breathtaking beauty of the majestic mountains is something one must experience live. and what better way to witness the glorious mountain ranges than to trek to the mountains? Trekking in the mountains tops every explorer's bucket list as it is extremely rewarding. Some of these mountains include;
Everest
Witnessing the world's tallest mountain, Mt. Everest is a dream of all explorer's out there. The thought of trekking on the Himalayan trails to witness the grandeur view of Mt. Everest is enough to kick start your journey towards Nepal. You will also get a chance to get acquainted with the Sherpa culture i.e people residing in the Himalayan region. Traveling to Everest is definitely a life-changing experience. Deep valleys, glaciers, tall mountains, and delicate villages add up to the beauty of this magnificent trail.
Annapurna
Annapurna region is the second most famous trekking route in Nepal. You are bound to fall in love with this place as it offers awe-inspiring views of the majestic mountains, glorious sunrise, and nature at its best. Annapurna is also the 10th tallest mountain in the whole world. There are numerous peaks over 7000 meters in the Annapurna massif. Annapurna region is home to several high-elevation lakes including; Tilicho lake, Khayar lake, and Sikles lake.
Kanchenjunga
The Kanchanjunga trek leading to the Kanchanjunga base camp is a demanding and challenging trekking route. It is perfect for anyone seeking a little adventure. It is nearly a month-long trek. It is located in the east part of Kathmandu. Kanchenjunga circuit trek is also known as the snow leopard trek. It is one of the longest and most remote trails in Nepal. The climate of the Kanchanjunga region is pleasant throughout the year. Each season comes with its own pros and cons however the Kanchenjunga trek is doable throughout the year.
Sightseeing In The Hilly Regions
Kathmandu Valley
There are numerous UNESCO-enlisted world heritage sites in Kathmandu valley. Rich in cultural diversity, religious monuments, and delicious foods, Kathmandu valley attracts numerous local as well as foreign tourists every year. You can witness astounding views from the surrounding hills; Nagarkot and Shivapuri National park. 
You Might Be Interested In:
Pokhara Valley
Pokhara Valley is yet another treasure in Nepal. Perfect climate, dark mysterious caves, mesmerizing waterfalls, delightful lakes along with boating activities makes Pokhara the #1 tourist destination in Nepal. When in Nepal, Pokhara is a destination that you cannot afford to miss. Pokhara valley has grown as an adventure destination in recent years. You can enjoy paragliding, and canyoning, boating, rock climbing, fishing, cycling, golfing. Pokhara is the most visited place on the list of Visit Nepal 2022.
Religious Tours
Janakpur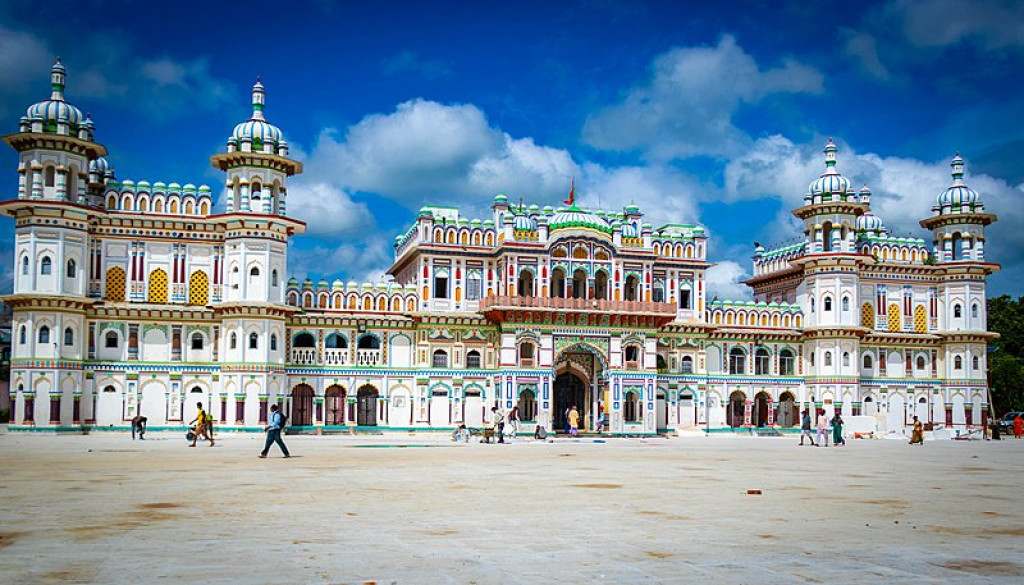 Janakpur holds immense religious significance as it is the birthplace of the Hindu deity Sita. This is the reason why a lot of people are attracted to this place. It is believed that Janakpur was the capital of King Janak's kingdom Mithila. The major attraction of this place is the delightful Ram-Janaki temple. Janakpur is widely popular among Indian travelers. Janakpur is also considered the cultural center of the Mithila region.
Manakamana
Manakamana is another temple with massive religious significance. It is believed that whatever you wish for in this temple is bound to come true. This is why a lot of seekers visit the Manakamana temple every year. To reach the Manakamana temple, you have to travel via a cable car which is also another massive attraction for explorers out there. You get to witness astounding landscapes, lush forests, dazzling rivers, and a serene beauty from the cable car.
Muktinath
Located at an altitude of 3710 meters, Muktinath temple carries immense spiritual significance among Buddhist as well as Hindu seekers. Muktinath temple is also considered the Temple of liberation. Muktinath attracts numerous local as well as foreign tourists. There are two holy ponds in this region. It is believed that taking a dip in this water washes away your negative karma.
Lumbini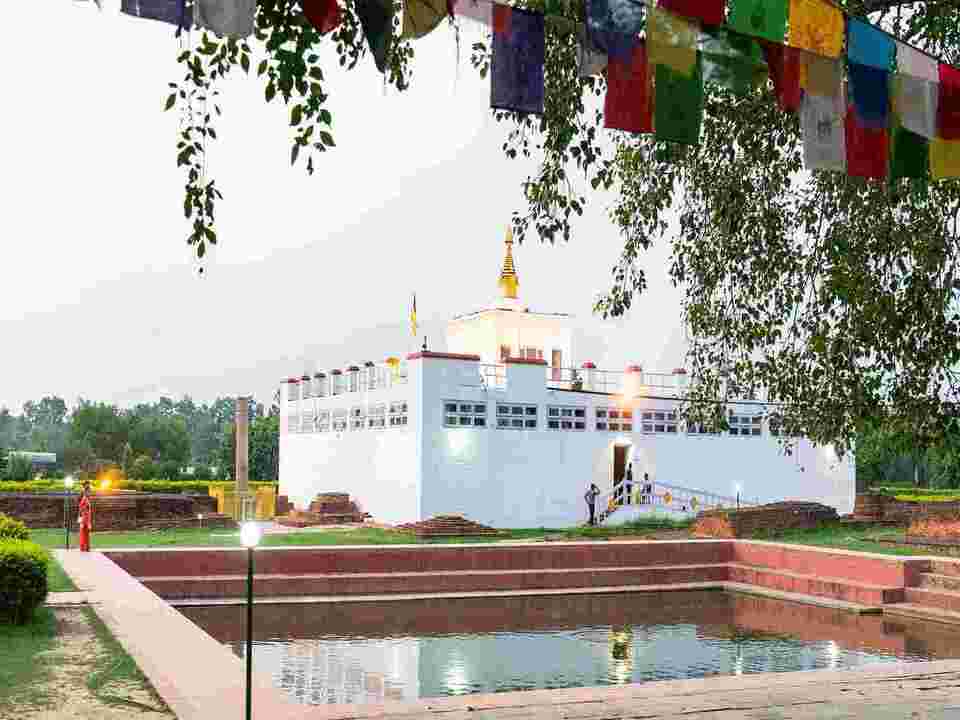 Lumbini is the birthplace of Gautam Buddha. This is an incredibly tranquil and spiritual space. This is one of the most cherished places from a spiritual point of view as well as a perfect travel destination. You will find more than 30 monasteries in this region open to the public. Meditation centers and peaceful natural areas are also available in this region. Lumbini has become one of the most cherished spaces for Buddhists all around the globe. Numerous travelers visit this region regardless of their religion because there is much more to explore.
You Might Be Interested In:
Wildlife Safaris In Nepal
Chitwan Jungle Safari
Chitwan national park is renowned for its conservation efforts in protecting the population of Rhinos. This place is also famous for housing diverse flora and fauna. You can take a safari tour in Chitwan national park to get acquainted with nature and the species living here. It is going to be a worthwhile trip and you will also get a chance to witness the cultural as well as social aspects of this region.
This is the best-suited family trip as it is inclusive of people of all age groups. This is one of the most exotic and exciting trips in Nepal. You can also do the Chitwan jungle safari tour on Elephant's back. The Chitwan jungle safari tour allows travelers to explore the wild.
Bardia Jungle Safari
Bardia Jungle safari is 2nd most famous safari tour in the jungles of Bardia National park. The diverse flora and fauna found in this region are the major attraction of this site. The rare sightings of one-horned rhinos and Bengal tigers make this trip the most memorable trip. Apart from the natural sighting, there are numerous activities that you can enjoy here, including; Elephant ride, Village walk, Karnali rafting, a Tharu cultural show, and a Jungle walk.
Bardia National park is home to several endangered species including; wild elephants, deer, black buck, Gharial crocodiles, Gangetic dolphins, and many more. If you are looking for encountering the rare Bengal tiger then this is going to be an ideal trip for you.
Cycling And Mountain Biking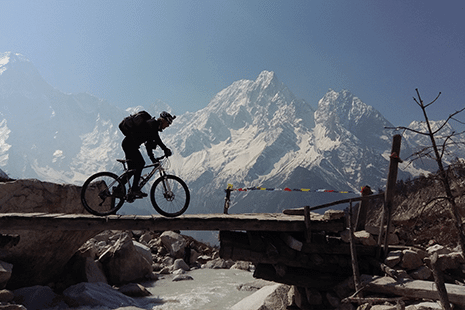 Apart from hiking, trekking, or exploring new places, cycling or mountain biking can be another adventurous activity that you can take up. There are numerous trails for cycling around in Nepal. If you are running out of plans in Nepal then you should definitely sign up for a cycling adventure.
Some of the best mountain biking trails around Kathmandu valley are; Nagarkot, Godavari, Hattiban, Khokana to Bhaisepati, Shivapuri, Sankhu, and Budhanilkantha.
Why Visit Nepal With Bold Adventures Nepal?
If you plan to visit Nepal then, you don't have to worry about your safety as Nepal is a safe country for travelers. You will not regret your decision of traveling to Nepal. It is a suitable trip for a variety of travelers with numerous fields of interest.
Bold adventure has done a ton of research to provide you with the best possible deals, packages, and experience on your visit Nepal 2023. Do connect with us here at Bold Adventures if you want an insight into natural and cultural beauty.